Today's Radio Broadcast
.
FEATURED ON RADIO
---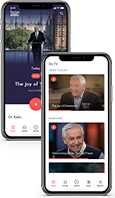 With the Turning Point mobile app, you never have to miss a broadcast or a daily devotional. Stay connected to the ministry with our free app for Apple or Android devices.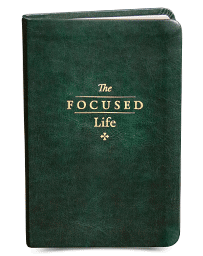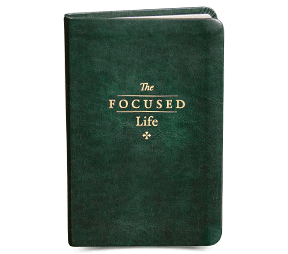 31 Days of Psalms and Proverbs
The Focused Life
A focused life can help you navigate any storm that comes your way. Tune in to the wisdom, blessings, and promises of God found in the Psalms and Proverbs each day with David Jeremiah's cherished collection of daily readings.
Learn More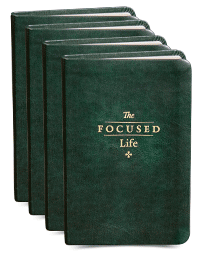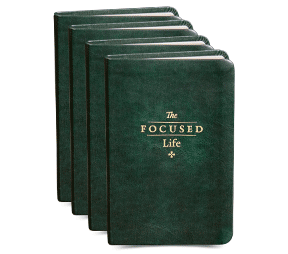 Who will you bless?
The Focused Life 4-Pack
This handsome volume makes an excellent gift! Request a four-pack and invite a few friends to journey through Psalms and Proverbs with you.
Learn More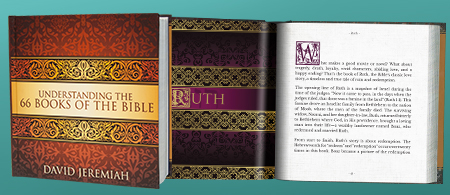 Understanding the 66 Books of the Bible
Take a high–speed journey through the Bible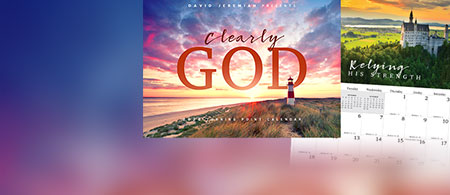 The exclusive 2020 Turning Point calendar
Clearly God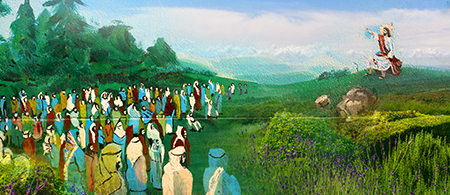 Understand God's economic system
The Sermon on the Amount
Exclusive Bible Strong Partner Content
Ministry Partners: Stream These Series This Quarter
One of the newest benefits available to Bible Strong Partners is access to a quarterly selection of eight message series that are not otherwise available in the archives. Here are the selections for this quarter:
Video Series
Special Christmas Programming
God Loves You
Fully Engaged
Seven Churches of Revelation
Audio Series*
Esther: For Such a Time as This
Powerful Principles From Proverbs
Romans, volume 2
Hebrews, volume 2
*Available exclusively in the Turning Point iOS Mobile App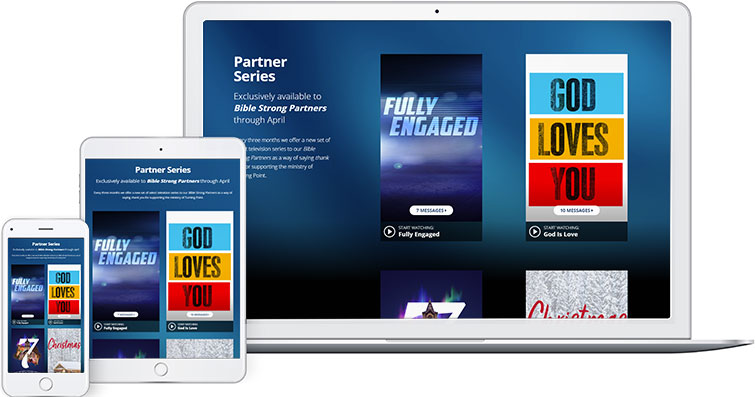 Do you have a favorite message from Dr. Jeremiah?
We Want to Hear From You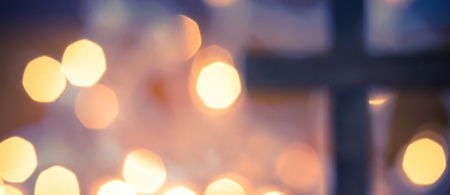 Do you know God… really?
Become a Christian Today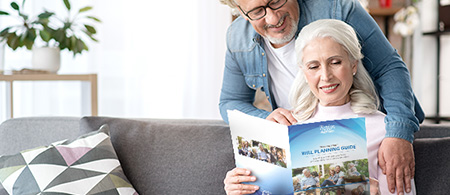 Together we can touch tomorrow
Learn About Planned Giving